Staycations are Back: 10 useful tips for a safe holiday
As the hospitality industry bounces back from months of lockdown, there's a huge change to travel and booking processes, especially with local restrictions that you must be aware of before securing a reservation for your holiday home.
Here are some useful tips that will help you to plan a getaway with your family or social bubble:
Tip # 1 Travel Time
Research the journey you will be taking, take the time to find out where service stations and stopover destinations will be if you're new to the area. This is especially important when travelling with young children or the elderly as they might not be pleasant being stuck in a car for the full car trip!
Tip #2 Secure your holiday date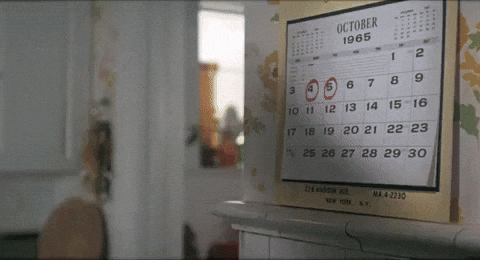 Are you looking for a short break or longer? Think about how long you would like to spend on holiday considering your budget and work obligations. Make sure you book your holiday leave first. Once you secure your holiday dates, go on the internet and research places to visit in the area.
Tip # 3 Stay safe in transport
Whether you are travelling by land, air or sea, keep your identification cards conveniently reachable in your hand luggage or carry bag. If you are using public transportation, get a ticket from a trusted and secure company by checking out their reviews online. Also, make sure your map is ready printed or on mobile and your phone/power banks are fully charged. Always have a hand sanitiser with you.
Tip #4 Plan your activities and places to visit
This is the best part when travelling, experiencing local food and visiting tourist spots. Plan and check if nearby restaurants are open (because we all know that not all establishments were able to re-open because of the pandemic). It's important to search local activities too, check if attractions are now open for tourists and their new visiting policies. You may want to look at the price range of food and ticket rates to plan your budget most especially when travelling in big groups.
Tip #5 Manage your money wisely
You may think you are reading "budget" over and over but it is very important when travelling, you want to splurge but do so in the right way and within your means. You don't want to be broke after a holiday! Having a reasonable spending plan will help you choose accommodation, travel, activities and food wisely. In addition, if you'll be using a debit or credit card when travelling, make sure you inform your bank or track your money through online mobile banking apps. It's better to pay virtually using contactless transactions.
Tip #6 Secure a safe and reputable holiday home or serviced accommodation
You don't want your holiday to be dull and a hassle, so discuss your requirements with your host or a serviced accommodation company as they will be able to advise which property is best for you and your family.
Check out StayBC's stylish holiday homes for you to enjoy
Tip #7 Plan things to pack
What are the important things to pack? Always have a first aid/ medicine kit in case any emergency occurs. Hygiene is essential, pack light and put your favourite skincare products in a travel size container or bottle. Once you have planned your itinerary and places to visit, securely pack them so you can enjoy the rest of your getaway with a breeze, plus it will save you from buying things last minute.
Tip #8 Always protect your health
Don't forget to bring your regular medicine prescriptions even on holiday, supply enough and add extra for safety. If you have health issues that require doctor's approval and consent please do so before travelling, you don't want to end up in the nearest hospital on your holiday.
Tip #9 Keep your belongings safe.
Avoid carrying too many bags and non-essential stuff with you, have a bag that is adequate for your length of stay and a hand carry bag where you can put your valuables for your convenience such as wallet, mobile, and hygiene kit. Make sure to have a secure lock for your bags, keep your luggage safe.
Tip #10 Handy emergency information
If you're not that techy, write down emergency numbers and store the note in your carry-on or make sure you put in a note app and pin it to the top so you can easily access the numbers in times of emergency. You can also register the number on your contact list and have it on speed dial, it's better to be safe than sorry.
Did you know, StayBC has emergency contact numbers available in our guestbook for each property?
Whether you are travelling solo or as a couple or in a group these 10 useful tips will ensure a hassle-free getaway as staycations are now back and alive within Wales and England.
Share this now and let's travel safely.